Civil engineering students study abroad in the Netherlands
June 30, 2023 - by Kim Delker
Twenty-one students from the UNM Gerald May Department of Civil, Construction and Environmental Engineering recently spent time in the Netherlands to learn more about transportation engineering and water resource engineering.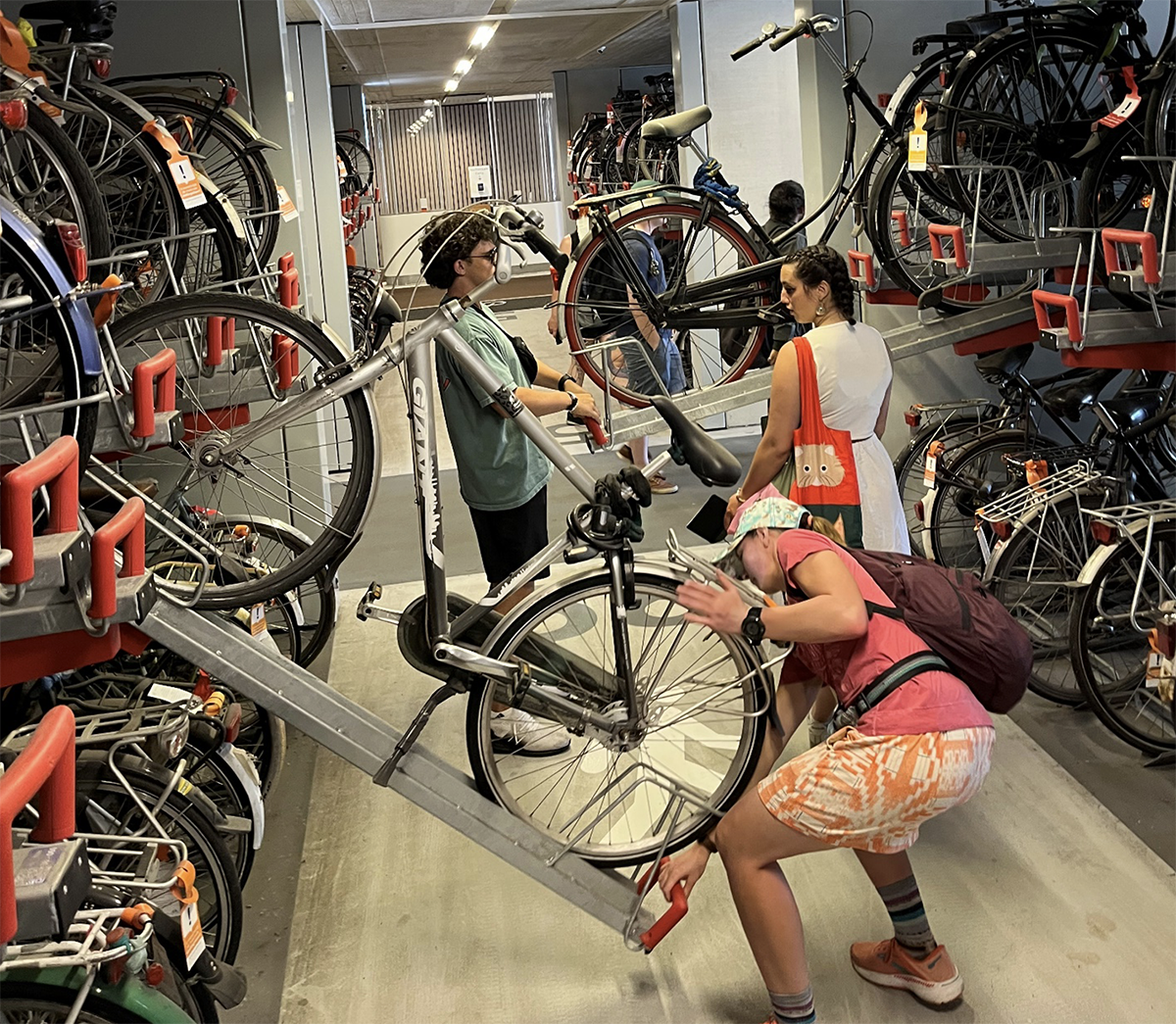 Students checking out the largest bicycle parking garage in the world: 12,500 secure and free bike parking spaces underneath the Utrecht Central Train Station.
From May 29 to June 16, the students completed a study abroad program with Nick Ferenchak and Jake Collison, exploring Amsterdam, Rotterdam, Utrecht, Haarlem, Gouda, Flevoland, Houten, Arnhem and Delft. The program consisted of two separate courses: one focused on transportation engineering and one on water resource engineering. Both courses blended site visits, lectures, readings, and writing activities to expose students to the philosophies and specific techniques used in the Netherlands to develop resilient communities. Ferenchak said that an emphasis was placed on comparing Dutch and American approaches to infrastructure design. Elements of local culture, language, and academic environments were also weaved throughout the program.
The transportation course focused on regional/urban development and multimodal transportation systems. Students explored operations at the largest train station in the Netherlands, including seeing the largest bike parking garage in the world. They also held travel interviews with local Dutch commuters, measured right-of-way cross sections, and observed traffic control systems.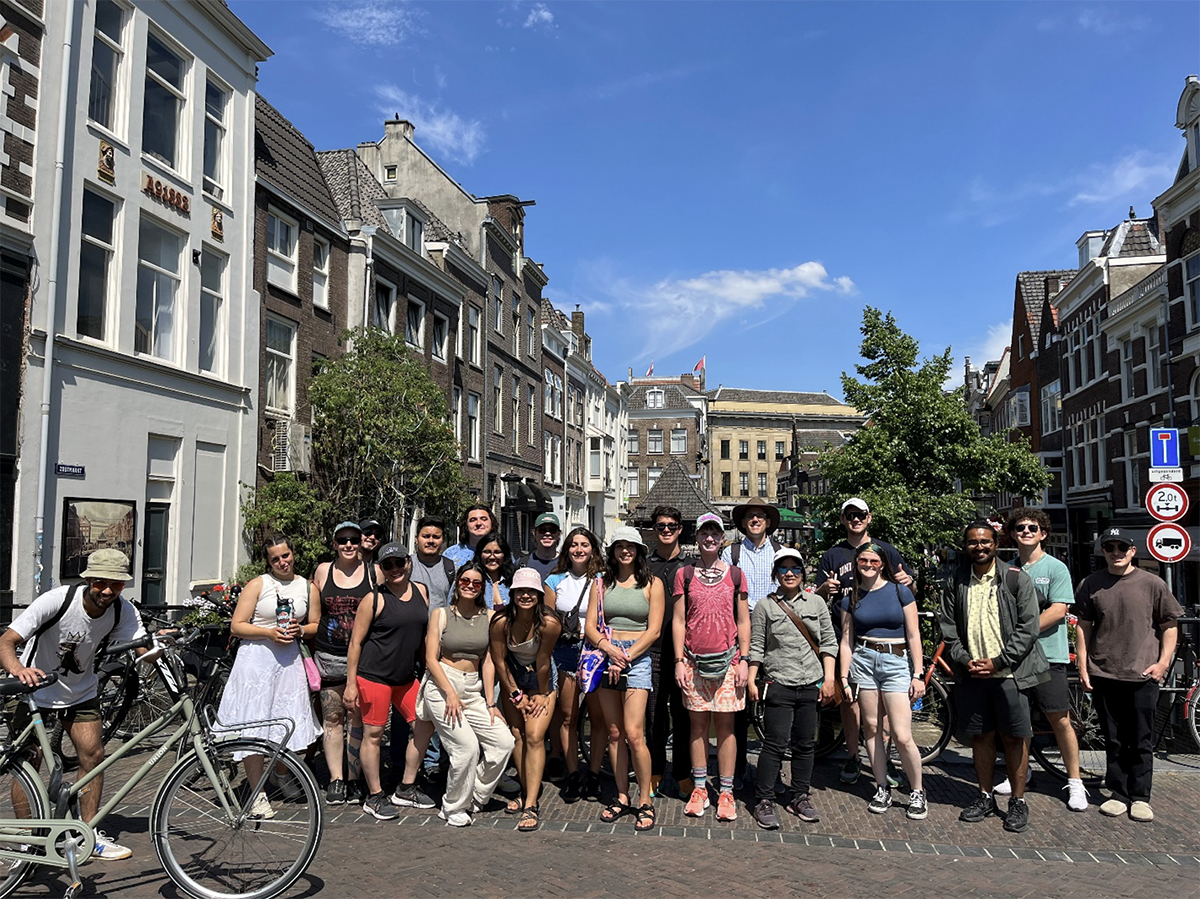 Students on Maartensbrug next to the Dom Tower and St. Martin's Cathedral in Utrecht.
The water resources course focused on the Dutch experience in working with and against nature in the process of developing one of the world's most prosperous countries — one largely below sea level. Students visited Zaanse Schans (the oldest industrial park in Europe), Afsluitdijk, Maeslantkering Storm Surge Barrier, the Sand Engine, Kinderdijk and many other water management infrastructure projects throughout the Netherlands.