Conference Room Schedules
Conference Room Schedules
To reserve one of our meeting rooms, please fill out, sign, and email the following to civil@unm.edu: CCEE Conference Room Reservation form
Large Conference Room 3031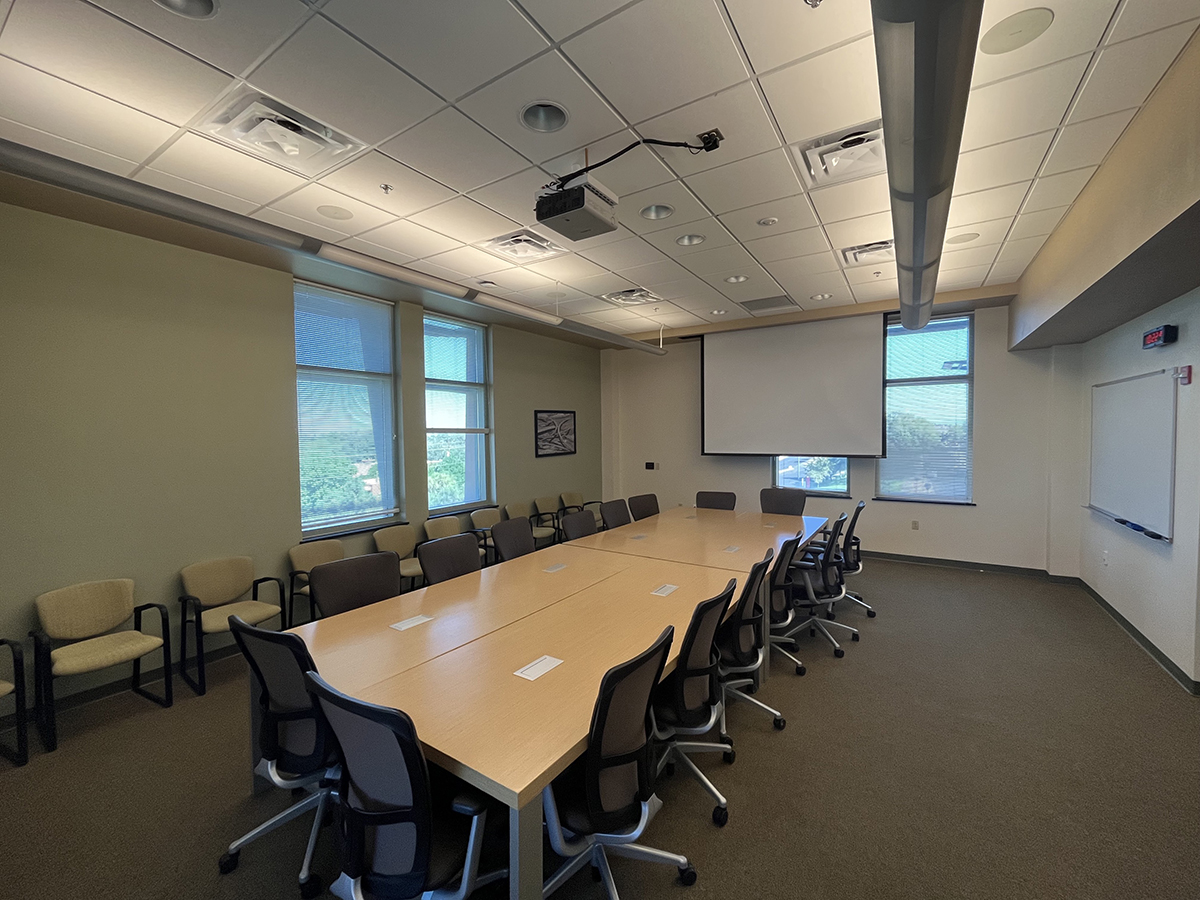 Large conference room containing one large table with power outlets. Sixteen seats are available around the conference table - limited seating around the room's perimeter. Audio/Video is available through one large projector at the head of the conference table and speakers in the ceiling (HDMI, VGA, and WiFi are available for connecting to the projector).
Available for small to large group use.
Two whiteboards attached to the walls
Seating for up to 34 occupants
Projector and speakers
A/V cables provided
---
Small Conference Room 3004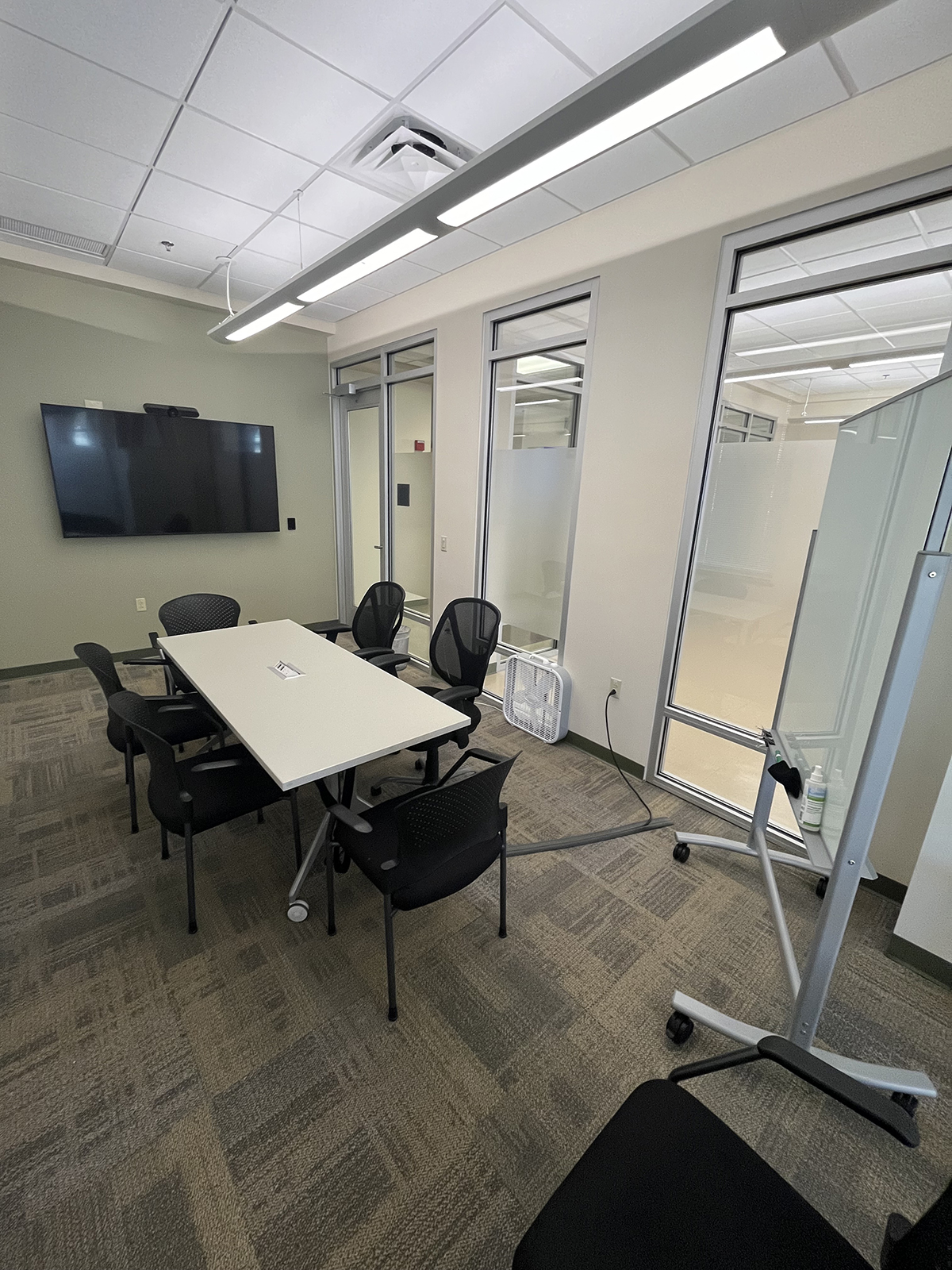 Our small conference room has one discussion table with power outlets - 4 seats at the table and four at the edge of the room. One standing double-sided whiteboard. No AV capabilities.
Available for individual or small group use.
One small standing whiteboard
Seating for eight people
Mini-projector and portable screen available for check-out
---
Media Lab 3001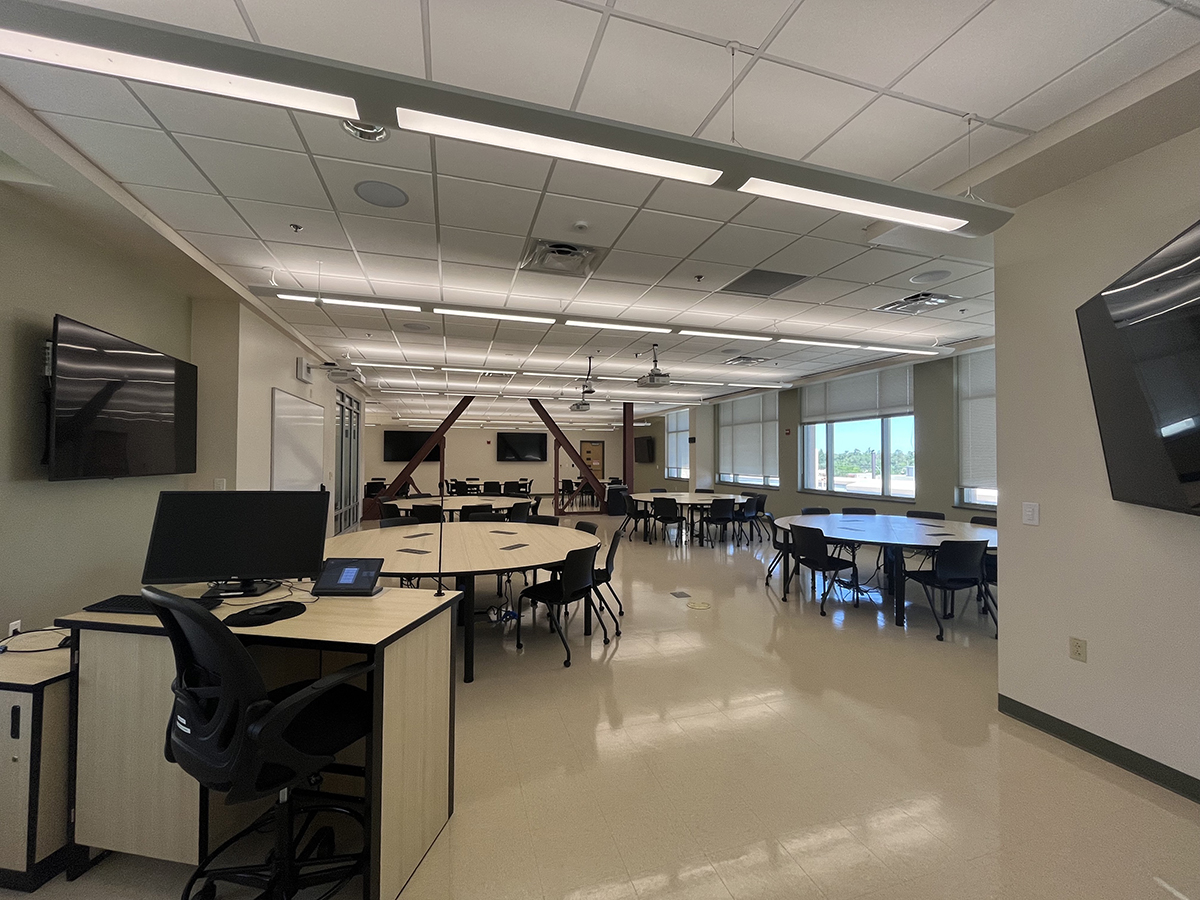 The Media Lab is a large interactive classroom space available for independent or group study when not reserved for classes or other events. A sizeable multi-use teaching space with A/V and presentation capabilities. 5 LCD monitors, two large projectors, one small projector, and a Camera for Zoom/Teams meeting integration. Seven large round tables with power outlets seat a maximum of 57 people.
Available for individual, small, and large group use. Also available for events upon approval of department leadership.
Podium with microphone and camera capabilities
Computer access
One wall whiteboard with a projector
One large standing whiteboard
One small standing whiteboard
Two electric screens with projectors
Seating of a maximum of 57 occupants