UNM transportation expert explains why more bikes equal safer roads for all
June 13, 2019 - By Kim Delker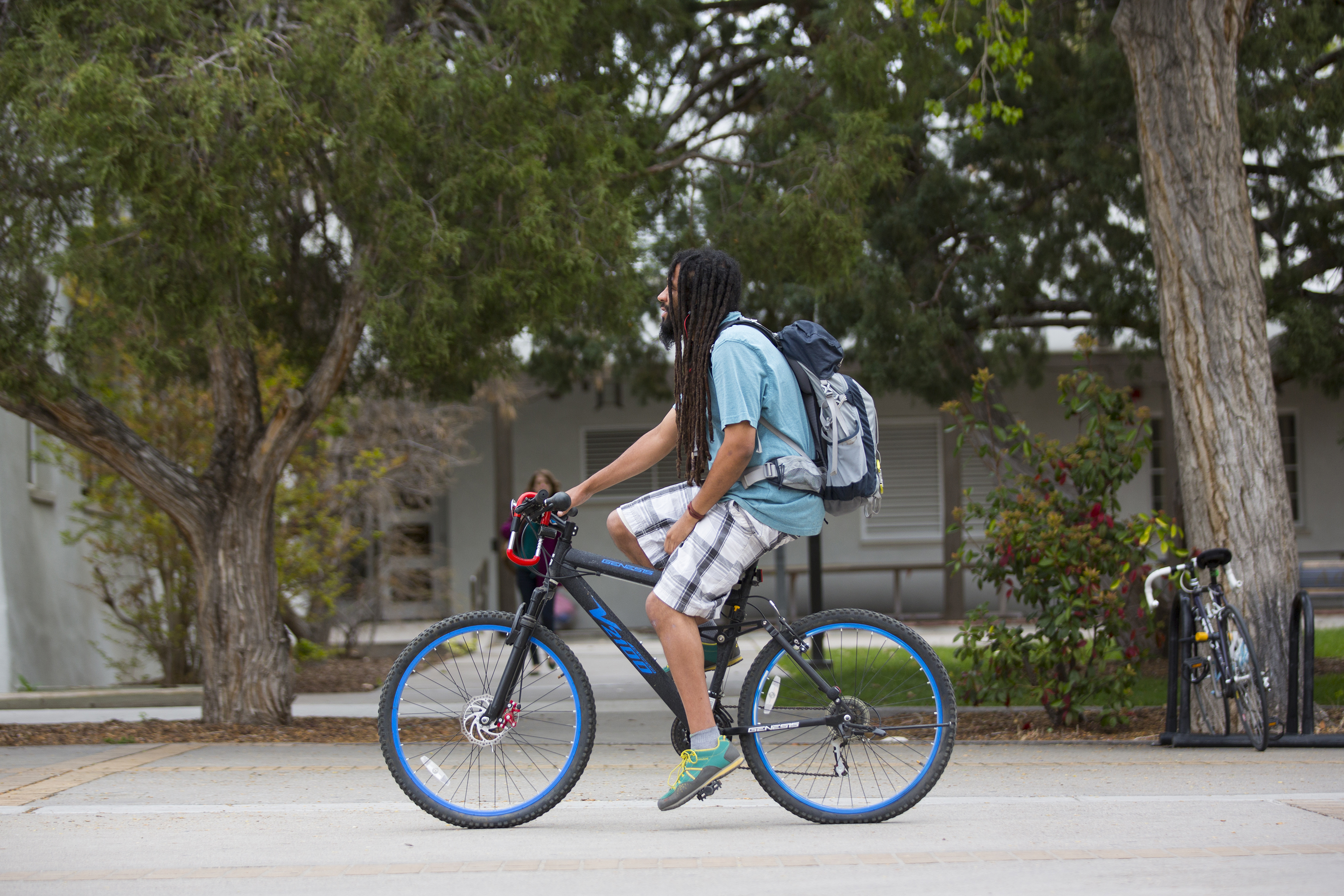 Contrary to conventional wisdom, cities where there are higher percentages of bicyclists are actually safer for all road users than cities where fewer citizens are biking, according to a study by a University of New Mexico researcher.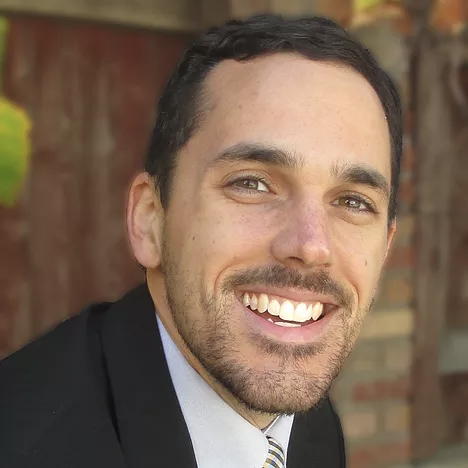 The study, co-authored by Nicholas Ferenchak (pictured at left), assistant professor in the Department of Civil, Construction and Environmental Engineering, looked at data from 12 U.S. cities over 13 years.
The study was conducted when Ferenchak was a research assistant University of Colorado Denver, so Albuquerque was not among the cities studied. The cities in the study were Oklahoma City; Memphis; Kansas City, Mo.; Dallas; Houston; Austin; Chicago; Denver; Seattle; San Francisco; Minneapolis; and Portland, Ore.
The findings of the study were published in late May in the Journal of Transport & Health.
Wesley E. Marshall, an associate professor in the College of Engineering, Design and Computing at the University of Colorado Denver, is co-author of the study. A video of the findings can be found here.
Ferenchak said this study builds on a previous one that found that bike-heavy cities were safer. The hypothesis at the beginning of this study was that bike-heavy cities were safer because there were more bike riders, so the assumption was that there is safety in numbers. But looking at the data, the researchers found that the key factor in safety is not the number of bikers, but the number of facilities provided to bikers, such as protected bike lanes.
Ferenchak, who has been at UNM since fall 2018, has not yet studied Albuquerque's bike traffic data in-depth, but said that city planners could use the findings from this study to make future improvements in infrastructure to encourage more people to bike.
He said that many roads in Albuquerque do include bike lanes or paths where bikers feel safe, but a lot of the heavily-traveled city streets lack designated bike lanes, which tends to keep bikers away.
"Albuquerque has a large number of people biking and walking year-round, and it's also been shown to have a high pedestrian and bicyclist death rate," he said. "The cyclists in the city include both cyclists who choose bike transportation to help the environment and for exercise, and it also includes those who choose biking because they can't afford a vehicle. Those are two different populations on the road, which makes Albuquerque challenging, but the fact that so many people are biking makes safe bicycle facilities doubly important."
Ferenchak's future research includes a study looking at autonomous vehicles and how humans and pedestrians will interact with them as they increase in popularity.
For media inquiries, reach Nicholas Ferenchak at ferenchak@unm.edu or (505) 277-0698. More about his research can be found here.