Associated General Contractors of UNM News
April 22, 2019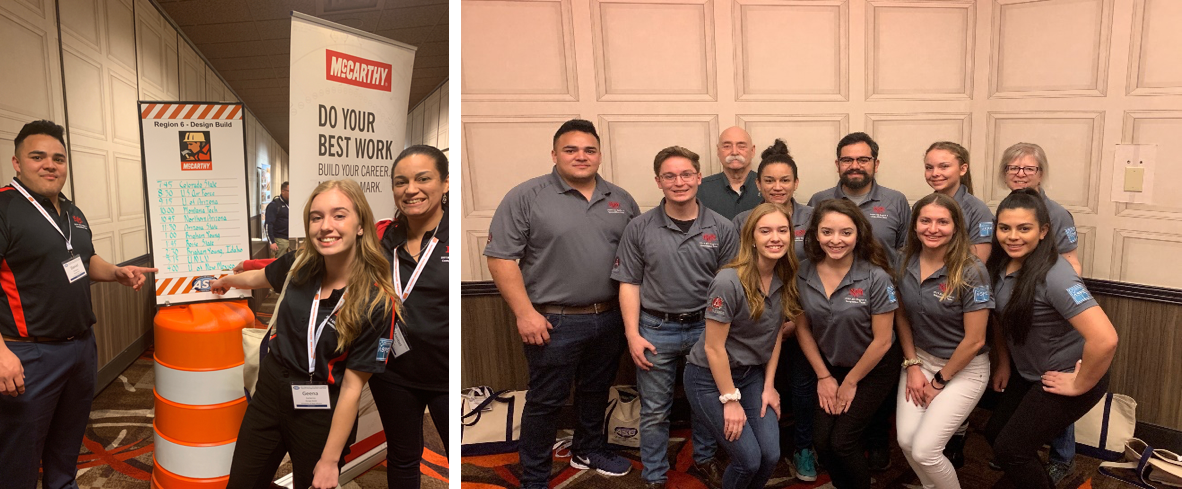 The AGC student chapter took eight dedicated students to the 2019 ASC Competition in Sparks, Nevada. The team competed in the Design-Build competition sponsored by McCarthy Buildings, Inc. Preparation started in October 2018 by working on practice problems and brainstorming the team's strategy throughout the competition. After 14 hours of writing a detailed proposal which included a schedule, budget, method of procedure, a design layout and renderings for a school building addition, the UNM team finished with 30 minutes to spare! They applied skills learned in their courses and personal experiences to create a proposal that they were all proud to present to McCarthy.
Following the competition, there was a large career fair filled of engineering and construction companies. This was a great opportunity for the students to hand out their resumes and a few of them even got calls for interviews. Overall, the competition was successful and the UNM team cannot wait for next year's!
A huge thank you to AGC of New Mexico, ISHC, Jaynes, McDade Woodcock and TLC for your generous contributions throughout the year!
Design-Build Team: Ryan Adams, Jacqueline Benitez, Efrain Cuna, Isabella Grier, Geena Gutierrez, Mariel Jones, Maribel Pinero, Daniel Rodriguez
Team Mentors: Chris Catlin (not pictured), Chloe Simion
Faculty Advisors: Dr. Susan Bogus-Halter, Ken Cooper