Institute of Transportation Engineers (ITE) Kick Off Meeting!
September 26, 2016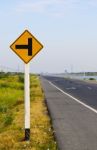 Ever wonder what a Transportation Engineer does?
WHEN:​     Wednesday, September 28th @ 12:00pm.
WHERE:   ​CE student lounge - located on the 3rd floor.
WHO:   ​   All Students, new and old / members and non-members, who 
are curious about transportation engineering.
HOW:​      Presenter from Lee Engineering will talk about what ITE is, 
and different fields a Transportation Engineer can work in.
 ​WHY:     ​Come check out ITE student chapter and see what we are 
all about…   
… or come for the ​free food​ and learn a thing or two about the industry