Alum goes to Washington to advocate for civil engineers
March 23, 2023 - by Kim Delker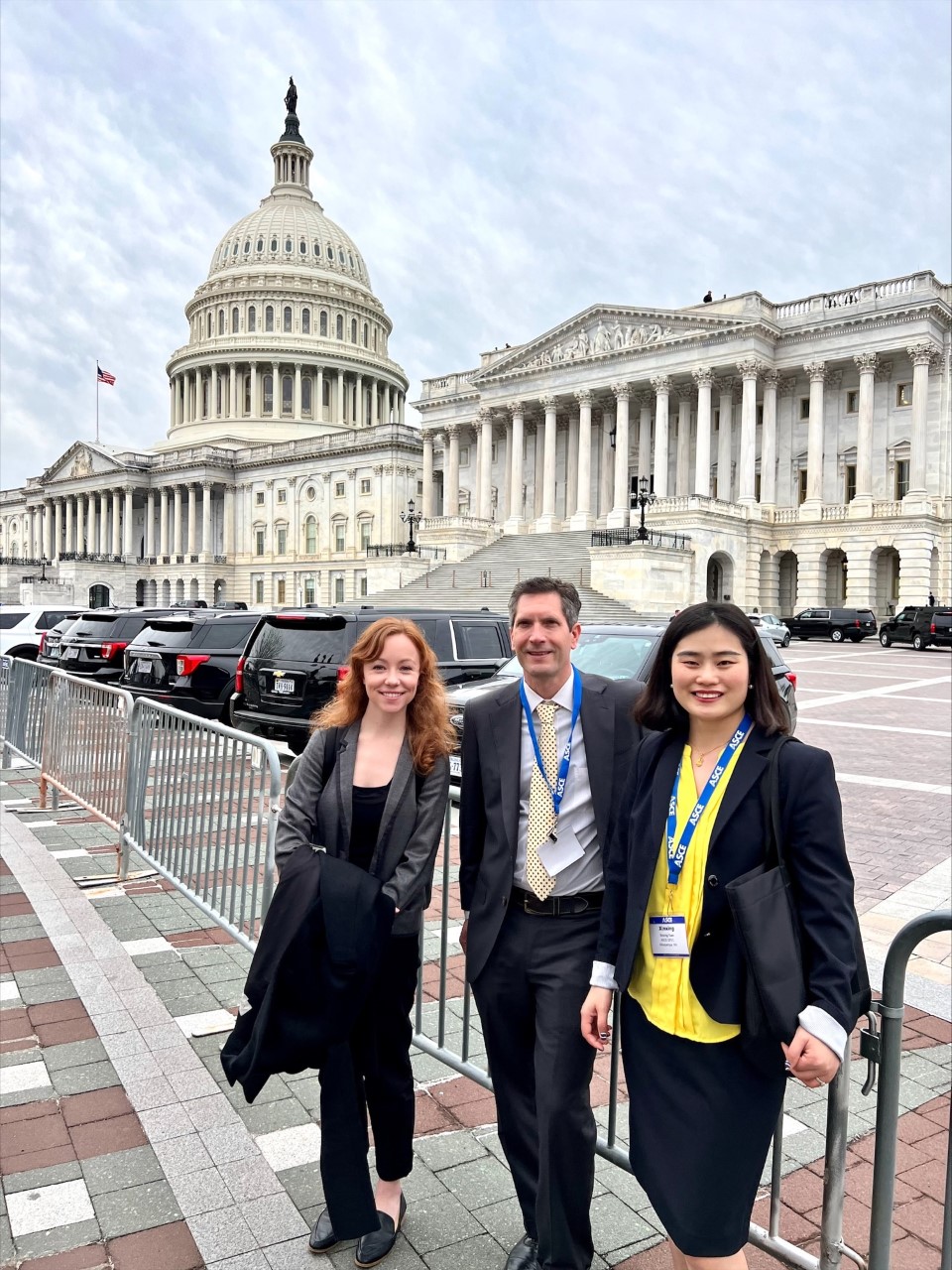 Xinxing Yuan, who received a Ph.D. from the UNM Department of Civil, Construction and Environmental Engineering in 2022, recently visited Washington, D.C., in her new role as advocacy captain for the New Mexico section of the American Society of Civil Engineers (ASCE).
Yuan, who is a structural engineer working at Quiroga-Pfeiffer Engineering Corporation in Albuquerque, participated in the ASCE Legislative Fly-In at the U.S. Capitol from March 1-3, where she met with the offices of Sen. Ben Ray Lujan, Sen. Martin Heinrich and Rep. Melanie Stansbury alongside colleagues Jesse Reinikainen, a geotechnical engineer at YeDoma Consultants, LLC, and Lauren Dennis, a graduate student at Penn State (another UNM alum who received her environmental science degree in 2017).
Their discussions focused on a range of critical infrastructure issues and proposed solutions to enhance New Mexico's infrastructure systems. Topics of focus included the reauthorization of the Federal Aviation Administration and National Dam Safety Program, as well as the need for resilient infrastructure and strategies to address the shortage of engineers in New Mexico's workforce.
The team of New Mexico engineers expressed their excitement of being able to engage in advocacy and promote the importance of infrastructure investment for New Mexico and are already planning several meetings with the staff members in Congress and state for the rest of 2023.
Interactions within ASCE included meeting current ASCE President Maria C. Lehman and 280 ASCE members from 47 states who traveled to Washington to represent the civil engineering professionals.