Student receives ASCE Outstanding Student Award 2020-2021
January 20, 2021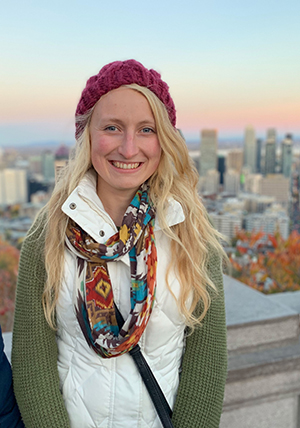 Coleen Geraghty, a senior in the CCEE department, was born and raised in Wasilla, Alaska. She chose The University of New Mexico looking for adventure and a great engineering school with a Sustainability Studies minor program. She developed a particular interest in Construction through classes and internship experience.
In her junior year, she traveled to Montreal, Canada, to study abroad at Concordia University. to learn about their engineering industry and how Canada faces problems similar to those in the United States. In her senior year, she enrolled in the shared credit program at UNM which has allowed her to use extra credit hours towards a Master's in Construction Management.
Additionally, Geraghty has worked as an environmental engineering intern and a structural engineering intern.