Dana C. Wood Materials and Structures Lab has its grand opening
May 16, 2019 - By Kim Delker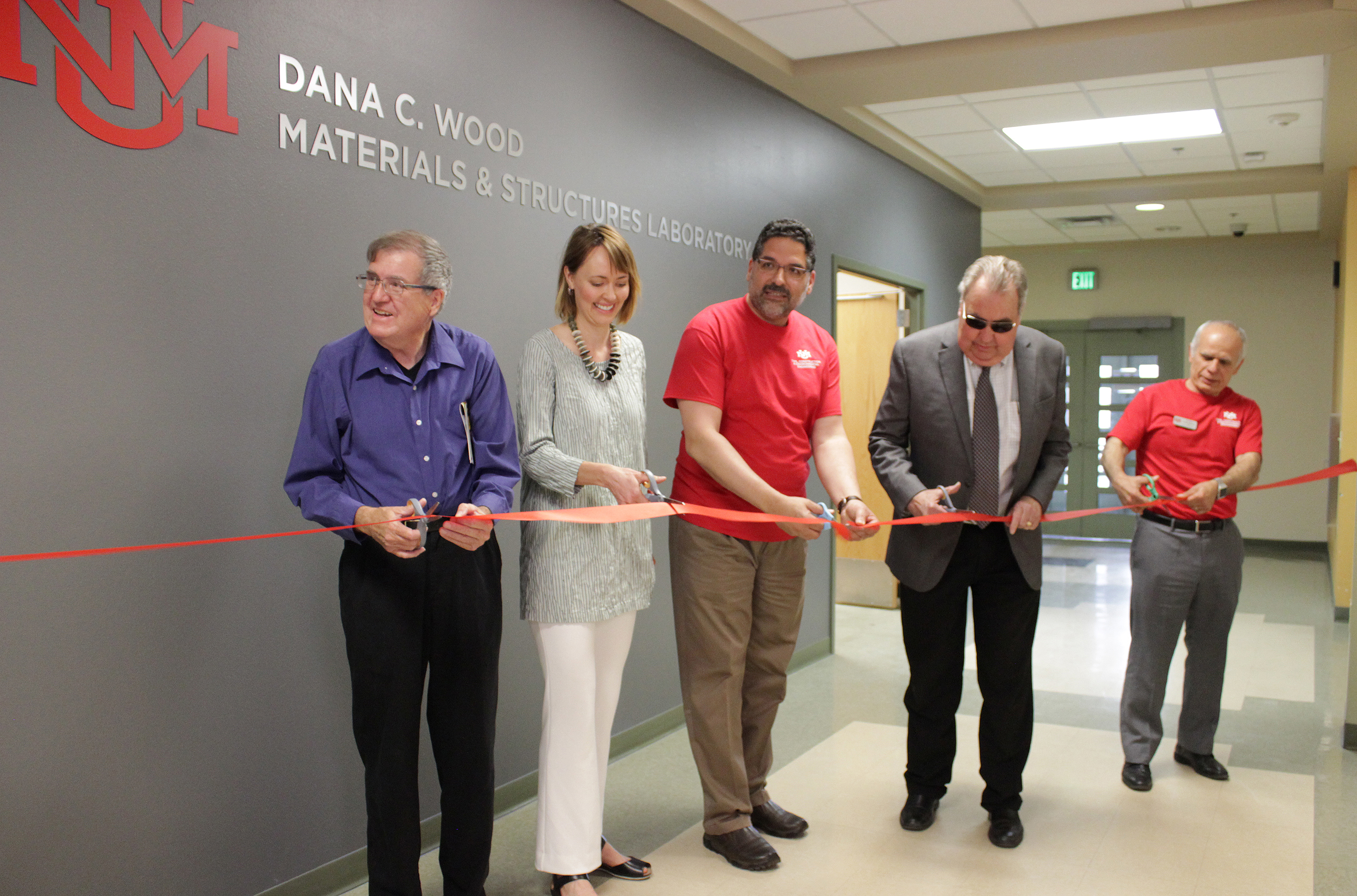 University officials, members of the Dana C. Wood family, students, faculty, and supporters of the Department of Civil, Construction and Environmental Engineering gathered on May 13 at The University of New Mexico to dedicate the Dana C. Wood Materials and Structures Laboratory in the Centennial Engineering Center.
The ceremony, which featured a ribbon-cutting, included a reception and remarks by UNM Vice President for Research Gabriel Lopez, Jim and Ellen King Dean of Engineering and Computing Christos Christodoulou, department chair Mahmoud Taha, and Brian Burnett, chair of the School's Alumni Advisory Board and a graduate of the department.
The group had an opportunity to tour the lab space, which includes a new 3D concrete printer, one of the few such printers at a university in the country. Students in the lab loaded computer-aided design drawings into a computer, and the machine was able to produce the design in concrete, creating a piece with six separate layers.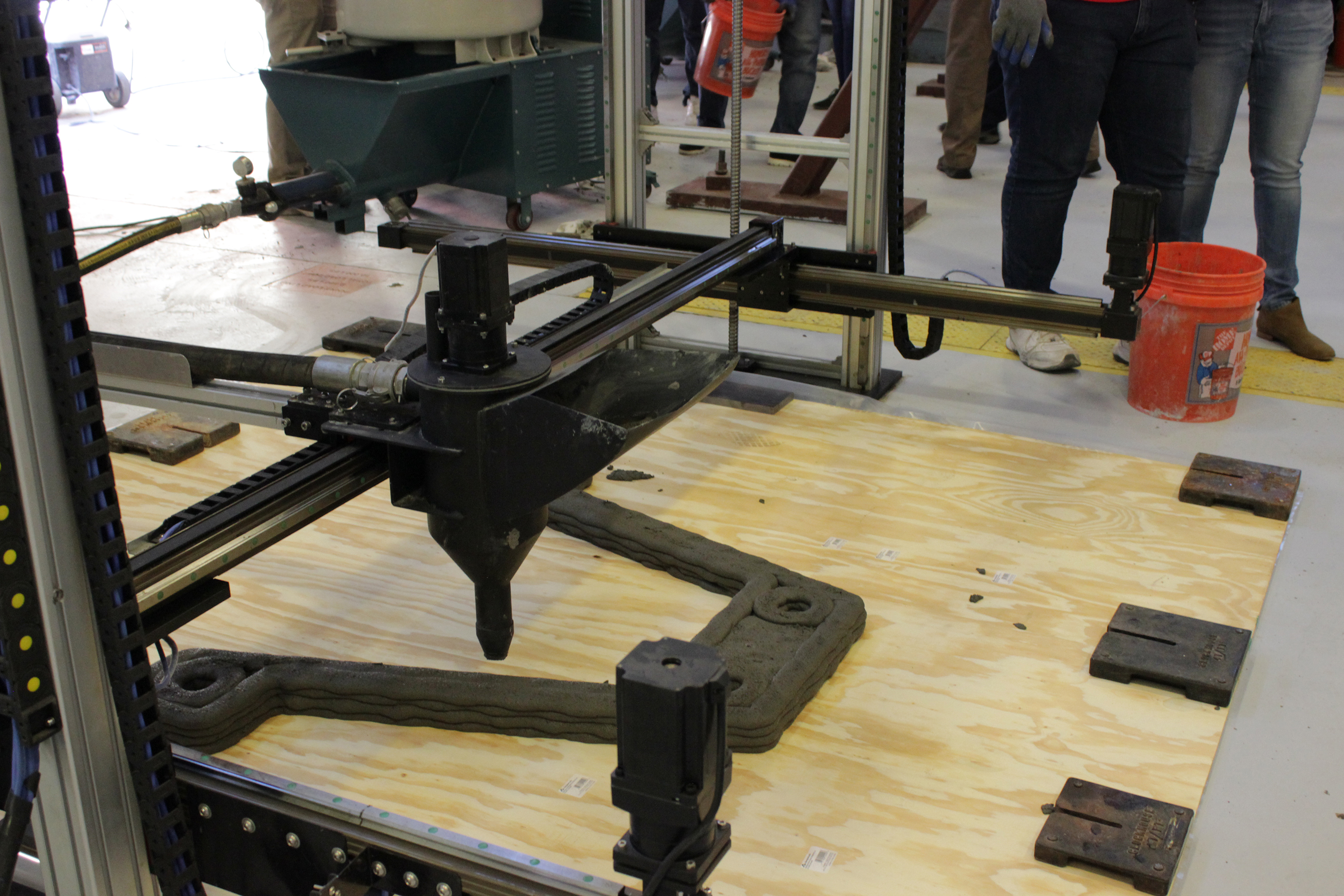 Above: 3D concrete printer
In spring 2018, the family of Dana C. Wood donated $500,000 toward the Department of Civil, Construction and Environmental Engineering to upgrade the 4,600-square-foot structures and materials lab, located on the ground floor of the Centennial Engineering Center, as well as the civil engineering computer lab. The funds are being used to create state-of-the-art lab spaces in 3D concrete printing and computer-aided design. The funds are also going toward upgrading the CAD software, which honors the legacy of Wood's innovation, who was a pioneer in the field of CAD for civil engineering. Finally, $1 million will create an endowed position within the department. The position and funds will be used for advanced construction and materials technologies, including 3D concrete printing.
Wood, a native of Gallup, New Mexico, received a bachelor's degree in 1977 and a master's degree in 1990, both in civil engineering from UNM. He died after a long battle with cancer in 2013.
Wood's first job out of college was for Bohannan Huston, Inc. His lifelong passion for computers was put to good use when Bohannan Huston started a spinoff company called Diginetics that developed one of the first CAD programs for civil engineering. He helped write the software that was sold to other engineering firms in the United States and eventually rose to lead Diginetics.
Later, Wood developed a software called PowerMerge, which would sync a user's files on different computers before the Internet and "cloud" were pervasive. He and his associates also launched Leadertech, a company that had offices in Albuquerque and Los Angeles.