Researchers Look for Ways to Prevent Railroad Overpass Crashes
July 23, 2018
There is an infamous railroad overpass in North Carolina that gets hit by semis, delivery trucks, and RVs traveling underneath two or three times a month. The overpass and road passing underneath were built around 100 years ago, before vehicles and roads went through cities and standard minimums were enacted. There are hundreds of similar overpasses all over the country that also get hit regularly by vehicles passing underneath.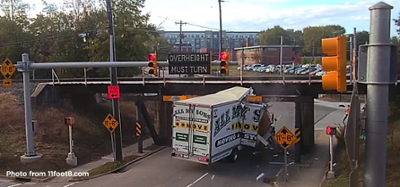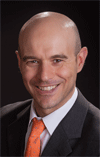 Using University of New Mexico Center for Advanced Research Computing resources, Professor Fernando Moreu and his team are searching for a way to prevent expensive and risky damage to these overpasses, and have tested one solution in China already, at the Laboratory of Institute of Engineering Mechanics (IEM), China Earthquake Administration (CEA). Moreu is an assistant professor of civil engineering at The University of New Mexico and he also has a courtesy appointment in electrical and computer engineering. He is the director of SMILab, Smart Management of Infrastructure Laboratory, a research group aiming to develop the use of next-generation smart sensing technologies and strategies towards safer, cost-effective, resilient and sustainable structures.
To read the entire article, click here.