Andrew Schuler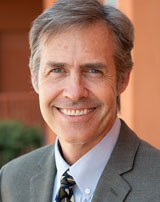 Professor
Department of Civil, Construction and Environmental Engineering
Registered Professional Engineer
New Mexico
Education
PhD, Civil and Environmental Engineering, University of California at Berkeley, 1998
MS, Civil and Environmental Engineering, University of California at Berkeley, 1993
BS, Civil and Environmental Engineering, University of Colorado at Boulder, 1987
Biography
Dr. Schuler's general research interests are focused on biological degradation of contaminants, with a focus on improving water quality. Removal of nutrients and trace organic chemicals, such as hormones and pharmaceuticals, are critical to protecting sensitive receiving waters.
Dr. Schuler is currently working on methods to improve biological treatment of such chemicals using biofilm systems, assessment of mass transfer in these systems, development of improved anode and cathode materials in microbial fuel cells, bacterial population dynamics and factors affecting competition in wastewater reactors, novel strategies to improve solids separation, microbial storage products, employment of molecular methods, such as next generation sequencing, for the study of these systems, and development and application of agent-based models of microbial populations.
He is an advisor for the UNM Engineers Without Borders Student Chapter, and has worked with EWB projects in Uganda and Bolivia.
Dr. Schuler has received numerous awards recognizing his research and teaching, including the Paul Busch Award from the Water Environment Research Foundation (WERF), a National Science Foundation CAREER Award, an Environmental Protection Agency STAR Award, the Association of Environmental Engineering and Science Professors (AEESP)/CH2M HILL Outstanding Doctoral Dissertation Award, a Junior Faculty Teaching Excellence Award, and a Grand Prize for Award for Connecting Professional Practice and Education from the National Council of Examiners for Engineering and Surveying.
Teaching Interests
Environmental Engineering
Water and Wastewater Treatment
Engineering Microbiology
Research Interests
Energy recovery from wastewater processes
Biofilms for contaminant removal
Nutrient and trace organic pollutants
Microbial storage products and solids separation
Agent-based modeling
Application of molecular methods for the study of complex microbial populations
Center/Laboratory/Program Affiliations