Construction Engineering Lab
Construction Engineering Lab
The construction engineering program at UNM is located within the Department of Civil, Construction and Environmental Engineering. Our graduate program offers MSCE, MENG and PhD degrees with a specialization in construction engineering. Graduate students may also earn a Master of Construction Management. We also offer a wide range of construction engineering courses in our B.S. Civil Engineering program as well as a B.S. degree in Construction Engineering and a B.S. in Construction Management. Read below to learn more about these exciting areas of research and study.
What is Construction Engineering?
Construction engineering concerns the planning and management of the construction of structures such as highways, bridges, airports, railroads, buildings, dams, and reservoirs. Construction of such projects requires knowledge of engineering and management principles and business procedures, economics, and human behavior. Construction engineers engage in the design of temporary structures, cost estimating, planning and scheduling, materials procurement, equipment selection, and cost control.
Construction Engineering and Management Lab
The department has a construction engineering and management laboratory which is used to facilitate hands-on learning and cutting-edge research.
Hands-on Learning
RC Construction Equipment
There are several Radio-Control (RC) construction equipment models in the construction lab.  The use of radio control (RC) construction equipment models are used for designing and simulating construction operations during group student competitions in class. The models allow students to: 1) identify the important parameters affecting productivity for a particular machine in a heavy civil operation, 2) Understand the implications of these parameters in the effective design of logistics and location of the system components on the site, and 3) Use this understanding to optimize the production of the operation. The models help the students understand the way the equipment operates, its mechanical and operational limitations, and ways to increase equipment productivity on the site.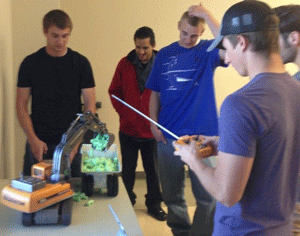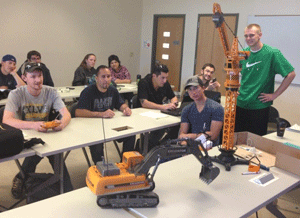 Construction Productivity Card Game (CPCG)
The CPCG game can assist in understanding the factors which will affect crew and individual productivity.  The CPCG game shows the relationship between crew size and productivity (Mattila, et. al 2007).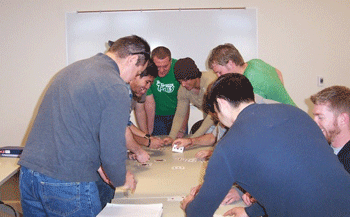 Knex Bridge Building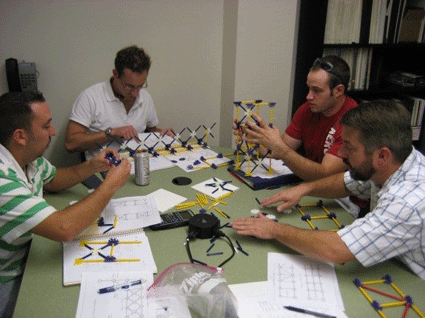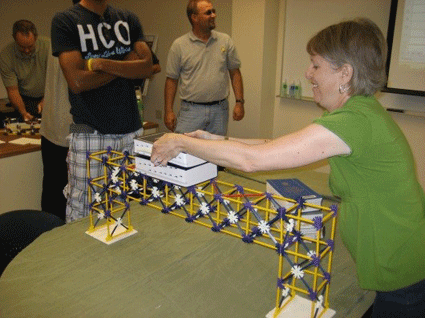 Cutting Edge Research
Dr. Susan Bogus Halter
Integrating Design and Construction
Project Delivery Methods
Sustainable Design and Construction
Asset Management
Dr. Vanessa Valentin
Risk Management and Uncertainty Quantification
Simulation, Modeling and Decision-Making
Social Aspects in Engineering Decisions
Sustainable and Resilient Infrastructure
Safety in Construction Operations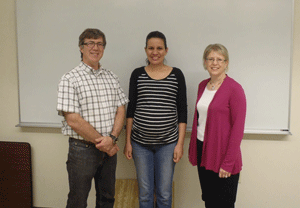 Construction Faculty
Dr. Mark Russell, Dr. Vanessa Valentin, and Dr. Susan Bogus Halter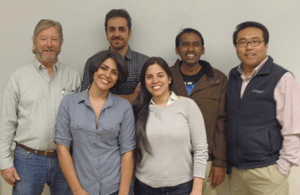 Construction Graduate Students
Back row:  Alvin Jansen, Amirhoseinn Jafari, Krishna Jagadeesh, Su Zhang
Front row:  Elmira Kalhor, Natalia Sanabria
Lab Resources
High Speed Computers
Teaching Equipment
Printers and Plotters
The pictures below show some of the equipment and facilities available in our lab: