Student Chapter of Homebuilders Association Wins National Award
November 10, 2014
Congratulations to the University of New Mexico on being selected as October's NAHB Student Chapter of the Month!
Since chartering last April, the students of UNM have been very active on campus and with their local HBA. This new chapter has been effectively recruiting new members, hosting guest speakers, and volunteering in their community.

John Garcia, the Executive Vice President of the Home Builders of Central New Mexico credits his colleague, Mercedes Morton, for the strength of their new student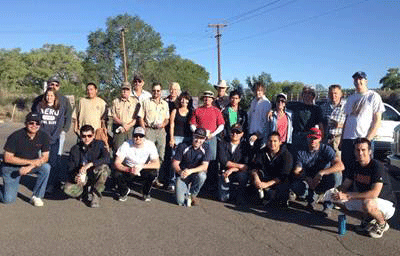 chapter; "Mercedes has organized a committed group of young folks dedicated to the business. Her energy and enthusiasm toward the student chapter is incredible. Our Board of Directors, led by President David Newell, understands that our role today is developing tomorrow's leaders. HBA of Central New Mexico is proud to be recognized for building the future of the home building industry."
Coached by two of their local HBA Board members, the University of New Mexico will be competing in the 2015 Residential Construction Management Competition in Las Vegas, making them one out of three contenders for this year's Rookie of the Year. With the help of student fundraising and support from local builders the UNM team plans on raising $15,000, covering the entire cost of their trip.